Copyright © 2016 Ministers United In Christ

He that believeth on me, as the scripture hath said, out of his belly shall flow rivers of living water.  John 7:38  

Ministers United by Christ!

He that believeth on me, as the scripture hath said, out of his belly shall flow rivers of living water.  John 7:38  

Need a private prayer request?

            Please write directly to:                                    

 Joseph and Emily Sortino

 Ordained Ministers

Welcome to our Prayer Request Page  

You can reach us privately in the email form to the right with your Prayer Request or you can share your prayer Request with our readers and supporters below.

This section will send a confidential email to Joseph & Emily for prayer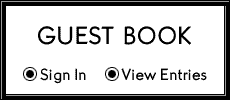 SHARE YOUR PRAYER REQUEST IN OUR GUEST BOOK

We are here for you with Biblical encouragement and prayer